San Rafael Valley Natural Grass-Fed Beef
Free-Range, Grass-Fed Angus-Hereford Cattle
Since 1995
See our Facebook page for Farmer's Market Random Specials
---
San Rafael Valley Grass-Fed Beef 2018
The big news in 2018 is that SAN RAFAEL VALLEY GRASS-FED BEEF is building our own ARIZONA Department of Agricultural approved and inspected Meat Cutting Facility in Tucson. We expect to come on line this fall and will keep you informed of our progress.


SAN RAFAEL VALLEY GRASS-FED BEEF will continue to focus on producing the best 100% Grass-Fed Beef in Arizona from Birth to Harvest. When you see the beautiful rolling grasslands of the pristine San Rafael Valley it's easy to understand why this meat tastes so good. These beautiful Angus-Hereford cross cattle are born on the 7000 ac Lazy J2 Ranch and live their whole lives free range, eating native Arizona grass and drinking pure water in the most humane and respectful conditions.


The SRV beef product line includes 4 different GROUND BEEF products: XXXX 97% Lean
Deluxe 83% Lean – Hi Omega Ground 80% – Coarse Ground [for Chili or Soup]
100% Beef Chorizo & 100% Beef Breakfast Sausage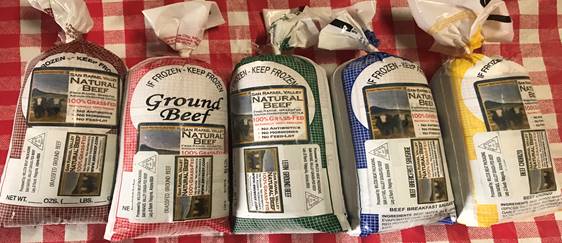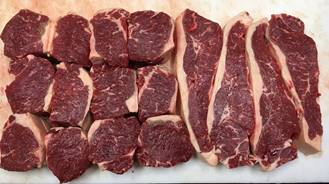 We offer: Roasts – Steaks – Short Ribs – Organ Meats – Pet Products [raw & cooked]
Soup & Bone Broth Bones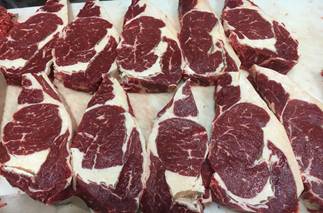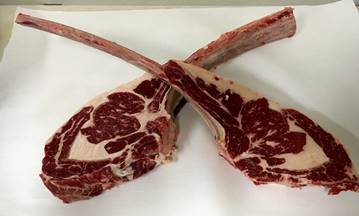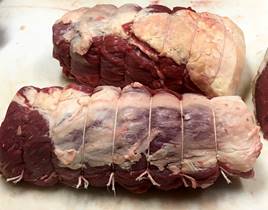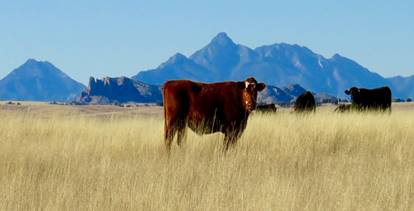 You can make SPECIAL ORDERs or purchase BULK by contacting Sidney Spencer Place Orders by E-Mail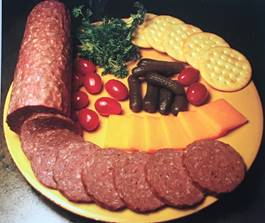 For more than 20 years we have offered the HARRIS FAMILY's Mesquite wood smoked BEEF Summer Sausage [Classic & Jalepeño + Cheese] PORK thickly sliced Bacon either Mesquite or Apple Wood Smoked.
How to make Bone Broth
We will continue to serve our South Eastern Arizona Customers through the Farmer's Markets in Green Valley and Tucson – See the Farmer's Market Tab for Times, Locations & Addresses.
---
GOOD FATS FEED the BRAIN and STABILIZE BLOOD SUGAR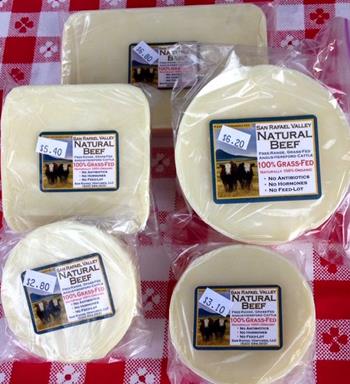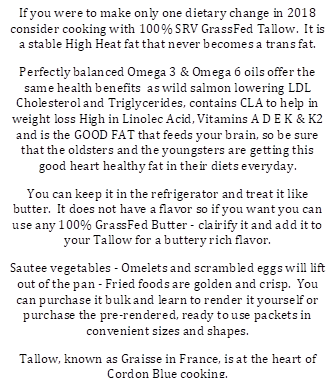 ---
This year finds us continuing to grow and offering new items in several product lines. SAN RAFAEL BEAUTY PRODUCTS has it's own FaceBook Page and offers a full line of Moisturizers and Face Cleansers – Rose Water Toners – Paleo Soaps


---
Pure Wholesome Products coming from the land

---
SAN RAFAEL GRASSFED PET PRODUCTS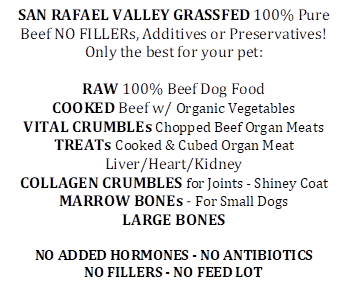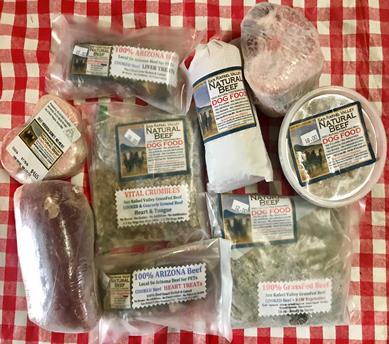 ---
100% NATURALLY ORGANIC – ARIZONA GRASS-FED BEEF
San Rafael Valley Beef is Raised on Native Arizona Grasses that grow on one of the West's last intact short-grass prairies… and the headwater of the Santa Cruz River. A wilderness setting of rolling grasslands, towering cottonwoods and winding river beds is surrounded by towering mountain ranges that protect the valley and provide a unique setting for one of the most verdant grasslands in the SouthWest. Pure water and a unique blend of native grasses naturally marble beef and gives it a rich, robust favor.
Nothing is more ORGANIC or NATURAL than GRASS & PURE WATER
San Rafael Valley Beef is Grass-Fed and Naturally good for you. Grass-Fed Beef is full of:
CLA
Linolec Acid
Omega 3
Vitamin E
Lower in Calories
Rich in Iron
Grass-Fed food products will lower your LDL Cholesterol and is heart healthy.
Grass-Fed Omega 3 rich Fat is good for your skin, organ and brain function, as well as reproductive health.
See Independent Medical Research reports at www.eatwild.com
A recent article in the NY Times health blog, Ask Well: Is Grass-Fed Beef Better for You?NY Times Article
• No Antibiotics • No Hormones
• NO permanent pasture with fertilizer & pesticides
• NO SHIPPING saves GASOLINE & DIESEL
• SRV Beef is "GREEN" !
GRASS-FED NATURAL BEEF is ORGANIC
No Hormones, No Feed Lots,
No Long Distance Trucking,
No Antibiotics,…..only Natural Arizona Beef raised on Native Arizona Grasses
in the San Rafael Valley.
!!!! YOUR CHILDREN DON'T NEED Additives
or Artificial HORMONES !!!!
Buy beef by the pound
or in bulk…
no minimum !
Grass-Fed Beef Roasts, Steaks, Prime Rib, Brats, Briskets, Short Ribs, Chateau Briand, Filet Mignon, Beef Bacon, Top Sirloin, and Dog Food are only a few of the items available to you and your family, health food stores and restaurants.